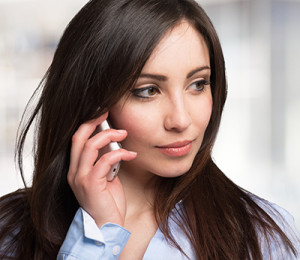 Many people often struggle to find reliable doctors and medical specialists when they are in need of care. They often turn to Google or their insurance company's website and pick the first provider they can come across. These consumers would likely jump at the chance to use a provider that actually reached out to them and invited them in for services that they need. Your medical facility can easily make this happen with the use of our innovative Voicemail Bypass technology.
When using our cutting edge Ringless Voicemail technology, you make contact with current and potential patients but you change the way you reach them. Doctors' offices and clinics are turning to this new form of voicemail marketing simply because it works. Your practice reaches more people while keeping your costs at a minimum. You can also implement smart scheduling technology that sends messages to people at times when they are most likely to listen to them. This makes your marketing message "smarter" while also keeping your expenses lower. As a small business, we know you like the idea of building and maintaining a successful practice while keeping your costs under control. Ringless Voicemail technology allows you to reach more people in a method that is more effective than traditional advertising.
Your medical office or clinic will look and sound very professional when your advertising message is delivered through our Voicemail Bypass technology. You can show that you care about your patients' health by asking them to visit you with a pleasant, warm voice instead of a cold message printed on a postcard. Your customized message can tell people what services you offer, where you are located and when your office is open. Don't leave prospective patients out there wandering around for a good doctor's office or clinic. Use our Voicemail Bypass system to bring them directly to you!