Deliver a single voicemail to thousands of recipients within minutes with:
Voicemail Bypass Technology!
Drive more leads at a fraction of the cost of traditional advertising. Learn more below!
View testimonials from some of our existing clients
Voicemail Bypass technology is being used by small and large businesses to reach more customers than ever before. Since many consumers stay connected with friends and also do much of their shopping with their smartphones, you should make contact with them through a method that reaches the customer directly – their mobile phones.

Call:
912-312-9381
Small and large businesses are reaping the advantages of Voicemail Bypass technology by:
Contacting customers at a higher rate and lower cost that other advertising methods.
Using incorporated Scheduling technology to deliver the advertising message at the optimal time when customers are most likely to answer their phone and listen.
Engaging customers at a higher rate due to the intimate delivery of the advertising message.
Presenting a more professional image that raises customer confidence in the company, which leads to higher engagement rates and sales conversions.

Call:
912-312-9381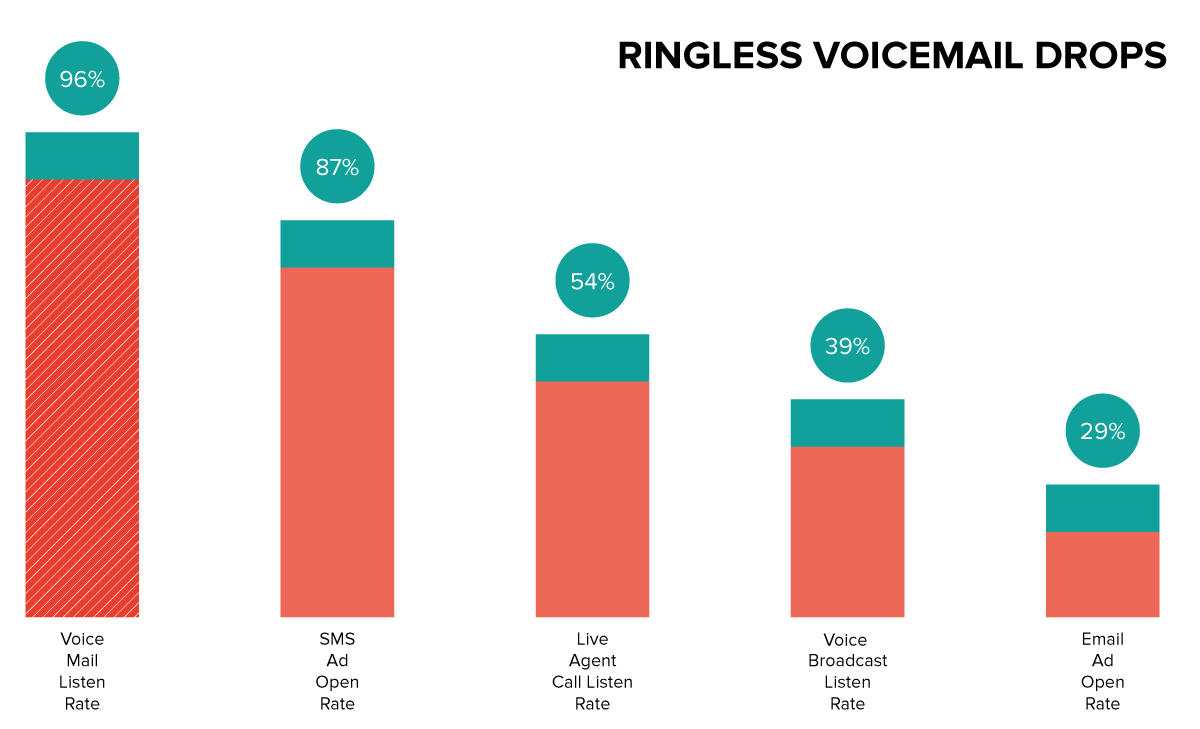 Voicemail Bypass technology performs by conveying your genuine advertising message directly into the voicemail inboxes of current and potential customers while bypassing the ringer. SMART technology (that really is smart!) is the engine that fuels the message distribution, achieving engagement rates of 93%, which will work wonders for your advertising results.
The operation and implementation of Voicemail Bypass technology has been fine-tuned by BL Digital Enterprises and we can customize a Bypass system for your company that will guarantee higher engagement rates from those consumers that are looking for your products or services. You have the option to contact customers one time with a solid message or participate in a recurring monthly package that you can use to contact consumers multiple times and keep them in the loop so they know how to reach you when they are ready to purchase what you have to offer.

Call:
912-312-9381
BL Digital Enterprises's Voicemail Bypass distribution program includes such great features as:
You control exactly when your message goes out and who receives it.
State-of-the-art technology that can broadcast your message to 100,000 consumers per day, which immediately puts your brand in front of many potential customers.
Upload a prerecorded message from your laptop or tablet, or easily record a unique message with your phone.
You can broadcast your message immediately and as many times as you wish.
Recorded messages can be 60 seconds long.
Your outbound calling expenses are drastically reduced!
BL Digital Enterprises has used Voicemail Bypass technology to assist many companies in raising their revenues. But you don't have to just take our word for it. See what a few of our very satisfied customers have said about this amazing tool!