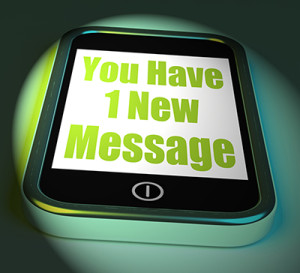 Many businesses often turn to the methods of advertising that are common in their industry. Automobile dealerships use television and radio ads, as well as rely heavily on walk-ins. Law firms and doctor's offices rely on billboards and referrals, along with some radio and television ads. Beauty salons often use flyers and direct mailings while also relying heavily on walk-in customers. What if all of these customers could double the amount of people they reach in a matter of minutes? This can easily be done by using our amazing Voicemail Bypass technology.
Our Ringless Voicemail system can reach thousands of customers with your advertising message while changing the method in which it is delivered. Businesses that use our voicemail technology are always extremely happy with it because truly works. By using our system, your business can reach thousands of people at a very reasonable cost. Our system is also embedded with smart scheduling technology that sends your message to customers at times when they are most likely to listen to the message. Your advertising instantly becomes "smarter" while your profits grow larger and your marketing expenses stay low. We understand that small businesses need to control costs in order to stay profitable. This is why our Ringless Voicemail technology works so well for businesses that want to grow while also keeping expenses reasonable.
Our Voicemail Bypass technology has helped many businesses grow and we would like for you to learn more about it so we can help you do the same. When customers hear a professional message from your business, they will trust you and want to do business with you because they will feel that you made an investment to reach them. You can make this happen at such a low cost and customers will enjoy hearing your advertising instead of reading it on a billboard or a postcard. Let us help your business grow by reaching thousands of people in a matter of minutes. Contact us today so we can put our Voicemail Bypass technology to use for your business.